About Me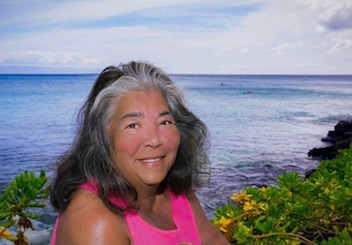 Aloha!
My name is Donna Bender.
I would love to help you with your trip to Hawaii.


I will help you decide which islands to visit
and
guide you to the condo or hotel that fits your needs and budget.

I was born and raised in Hawaii and live in Honolulu and Maui part-time.
I know ALL the condos and hotels on ALL the islands.


My Certifications
Hawaii Visitors and Convention Bureau Destination Specialist
Aston Hotels and Condos Hospitality Specialist
Outrigger Hotels and Condos Hospitality Specialist
Ohana Hotels and Condos Hospitality Specialist
Aqua Resorts Savant


Read Reviews
Search for Donna Bender on
TripAdvisor, Google and Yelp


After I book your trip
I'll email you my travel guides for Maui and/or Oahu.

I sell them for $10 apiece but they're free when you book through me!
For more information about my guides, please visit
LocalGirlsGuideToMaui.com and LocalGirlsGuideToOahu.com.


I book not just the properties featured on this site but ALL properties in Hawaii.


Let me help you!

I want you to see Hawaii through my eyes.



---